SIM CARD WITH ZERO BALANCE, WE HATE YOU!
Around half of the prepaid SIM cards of a mobile operator have very low ARPU or zero balance. Subscriber credit them with the strict minimum; just enough so the SIM cards don't expire. We came up with a solution where we built a social network with all your subscriber's balances. Money balance, data balance, points, balances, postpaid balance or any other balance. With the concept of following and follower your subscriber builds his balance network to exchange money and data with a tap in the mobile application.
It is an ecosystem comprised of mobile application and web administration panel. There are two goals: to offer the subscriber easier access to the mobile operator's plans, bundles and promotions and to decrease the number of show or inactive SIM cards.
Features & Benefits
Effective tool against SIM with zero balance
Increase usage of the mobile operator's service
Promote directly services to the subscriber
One tap activation of new services directly from the app
Simple and secure to use
Connects balances of a contact book
Facilitates balance and data transfers between subscribers
Does not require technical integrations with the operator
I downloaded the app, what is next?
The app is simple to use. First, it is a tool to keep an eye on your phone balances, second to keep an eye on the balances of the people you want to exchange balance information with, for example, your daughter. When her phone balance is about to run out, you will receive a notification, and with a tap on your screen you can transfer the desired amount of money from your balance to hers. It is that simple. It has an integrated function to benefit from your operator's new services and promotions just with a tap on your screen. What are you waiting for? Download it!
---
Keep an eye on your balance
---
Never run out of phone balance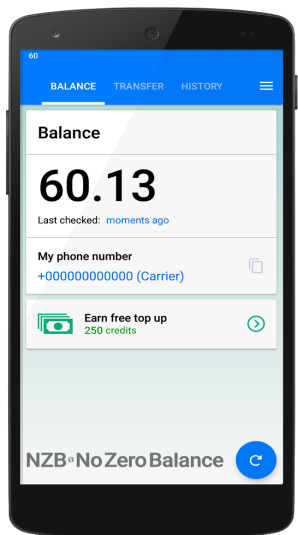 ---
Build your network of balances
---
Discover new services from your operator
The administration panel for the mobile operator
From the control panel the mobile operator can prepare new services and push them to the app on the fly. It is a great tool to launch new bundles, packages and promotions directly in front of the eyes of your subscriber. The solution can be deployed without technical integration as it relies on USSD. A technical integration will be necessary for the more complex services, the usage principle will remain the same for the user: the activation of new service will be extremely simple and easy.