WHO ARE WE?
We are passionate, dedicated and innovative happy people. We do what we love to do. Some call it business but we call it pleasure. Success for us is when what we created works as we planned.
We strive to provide all round solutions that will contribute our customers' success. Let's talk and see how we can be part of your success.
WHAT DO WE AIM FOR?
Perseverance, culture and results at your service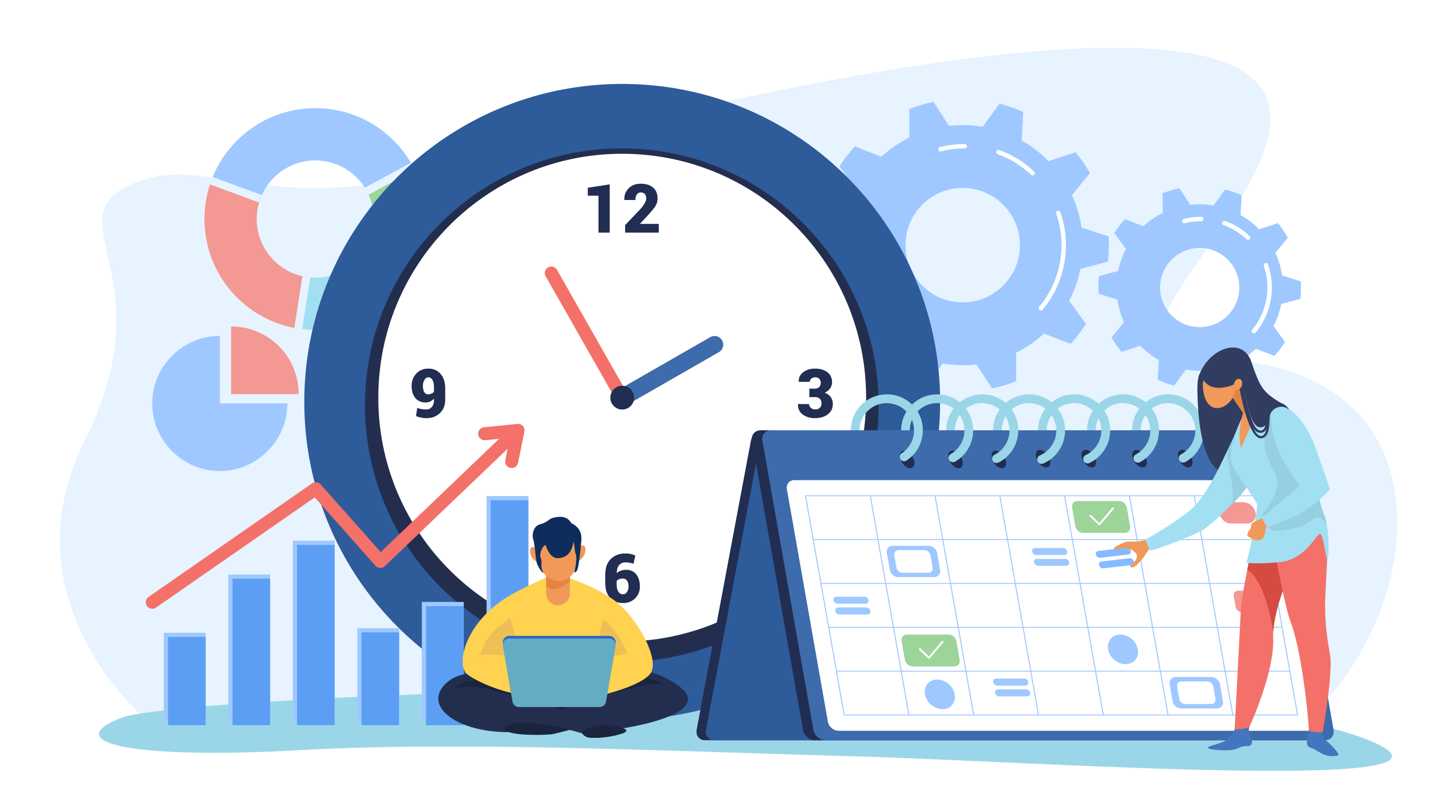 We always aim for an all-round solution rather than just a product. We like to solve challenges to give our customer a software he can plug and use immediately. We have successfully combined many existing technologies and made them work together in the cloud, creating ecosystem that are easy to deploy and use, cheap to operate and to control.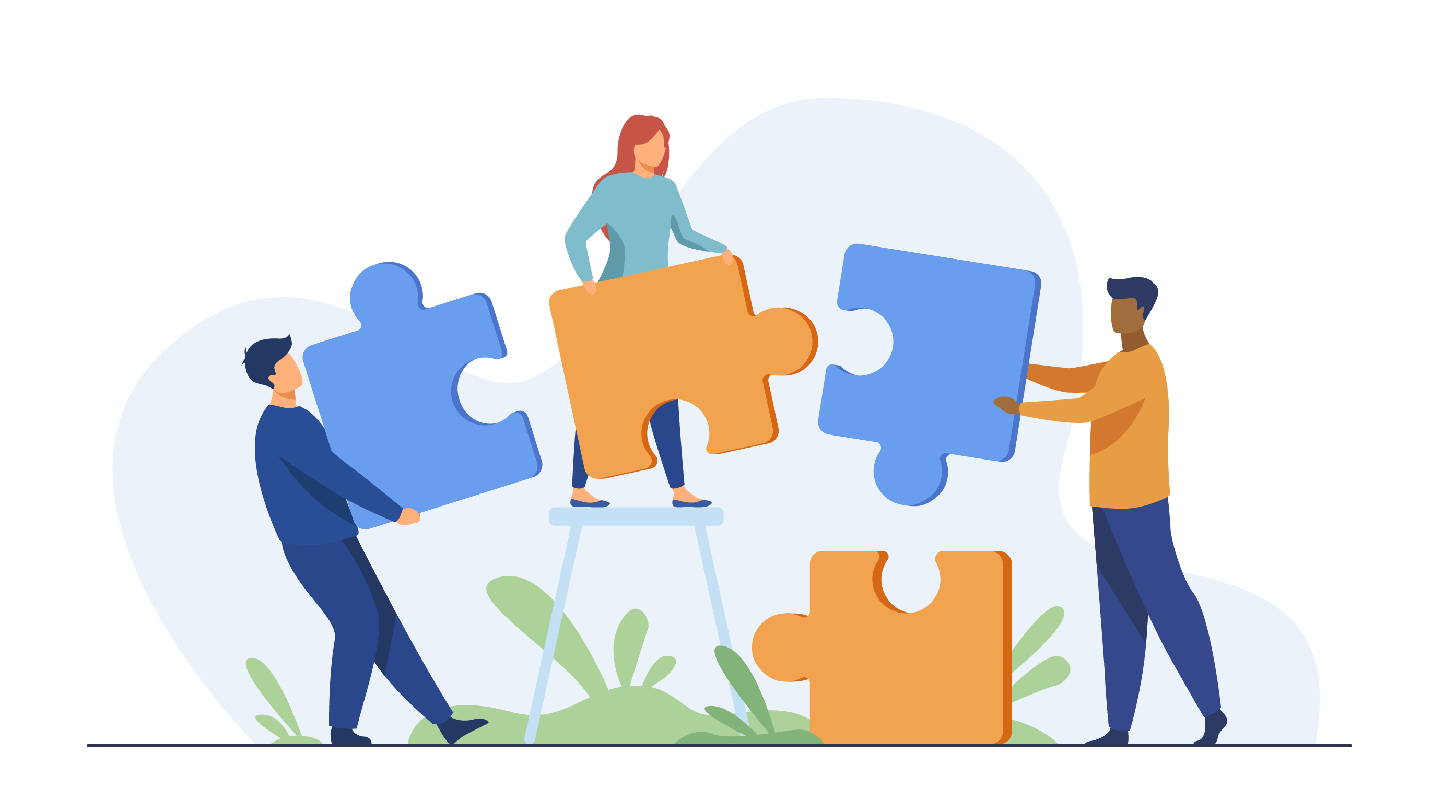 We have a strong core team that has been here since the project's birth. Our team matured with the project and acquired priceless expertise.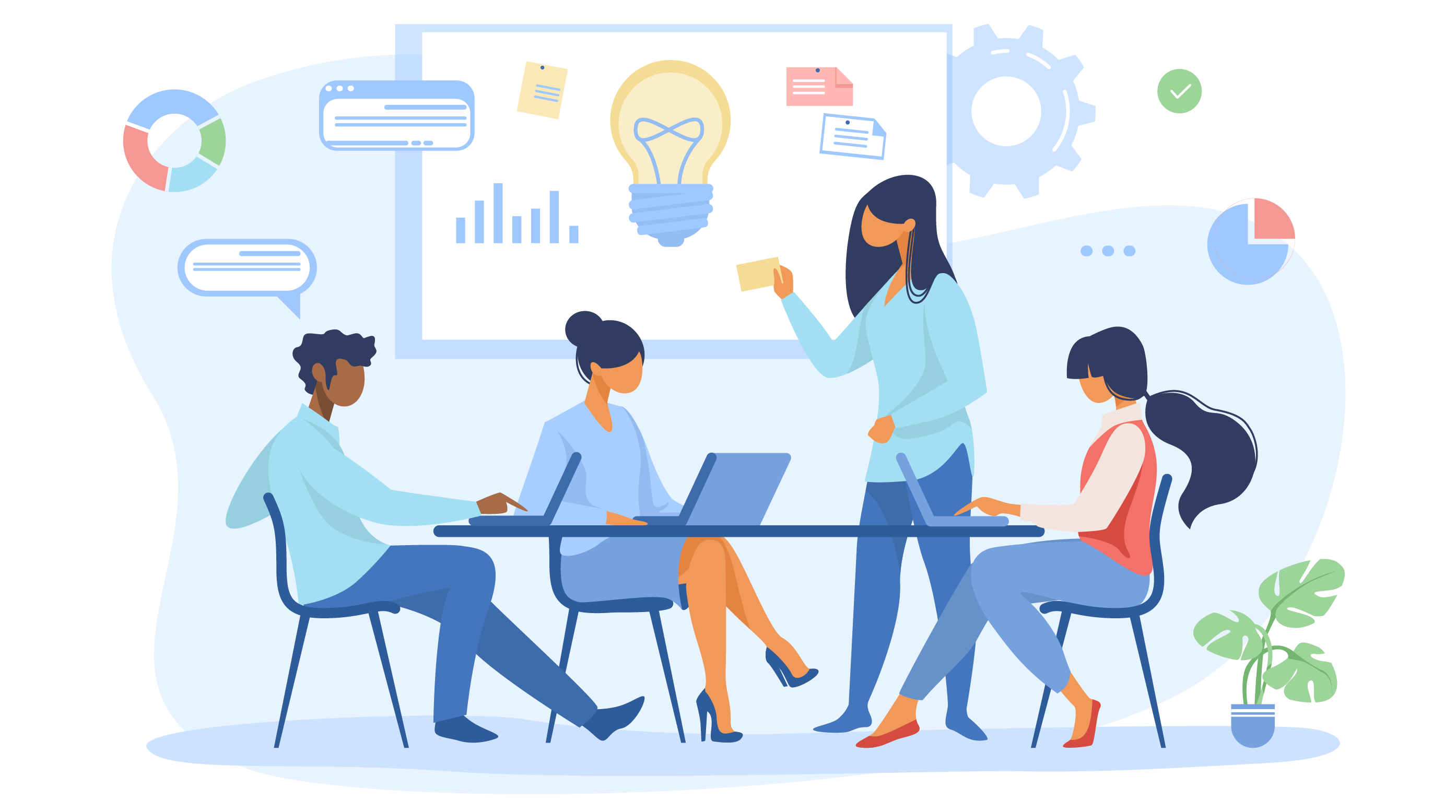 We develop following the industry standards and rely on open source software. Our infrastructure can scale up very fast whether horizontally or vertically.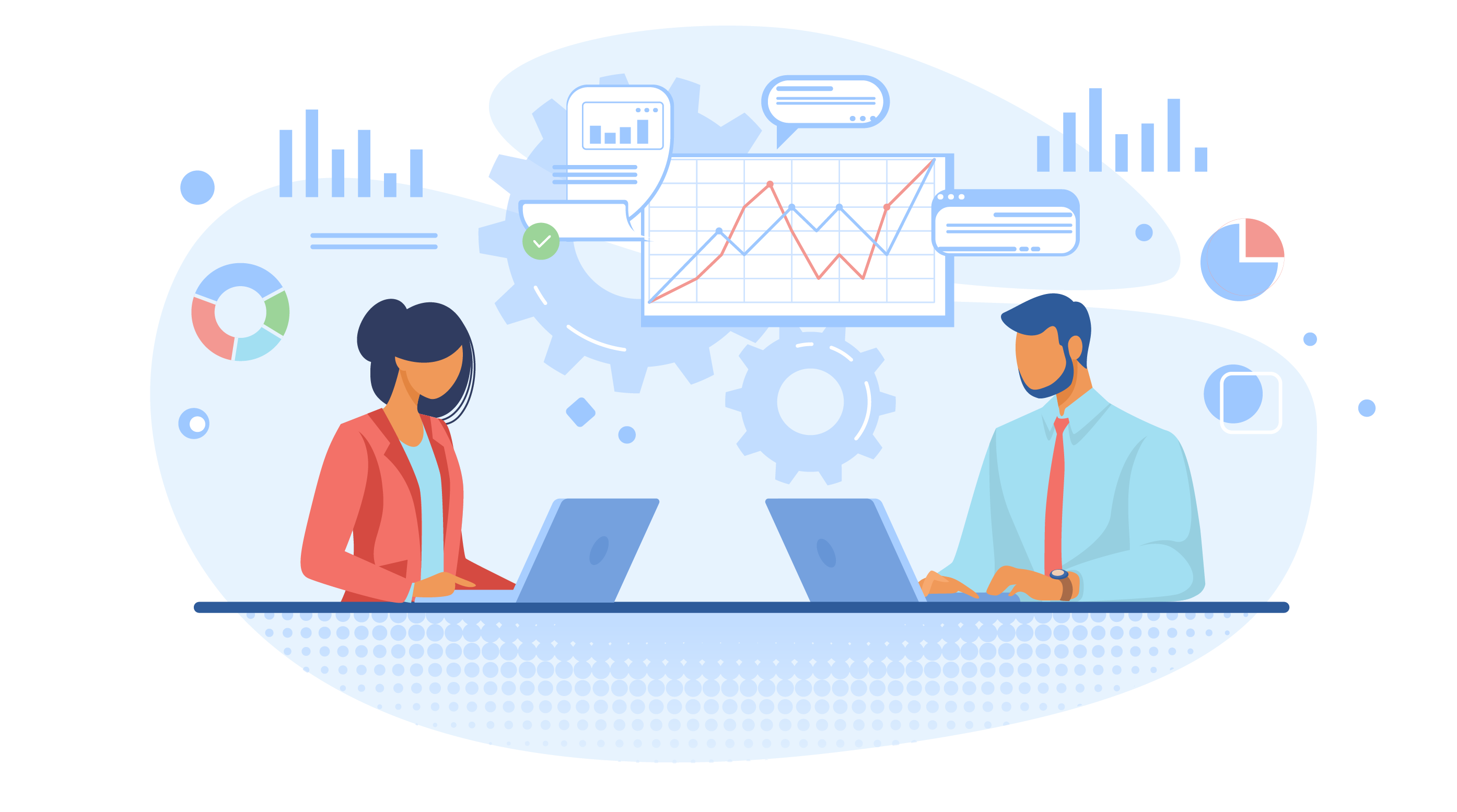 All solutions are developed and maintained in house and operate from a tier 1 datacenter in Switzerland following the highest standards of quality and security.
Our technology is proven to work and we are fully independent from any vendors
HOW DID IT ALL START?
Our history, our DNA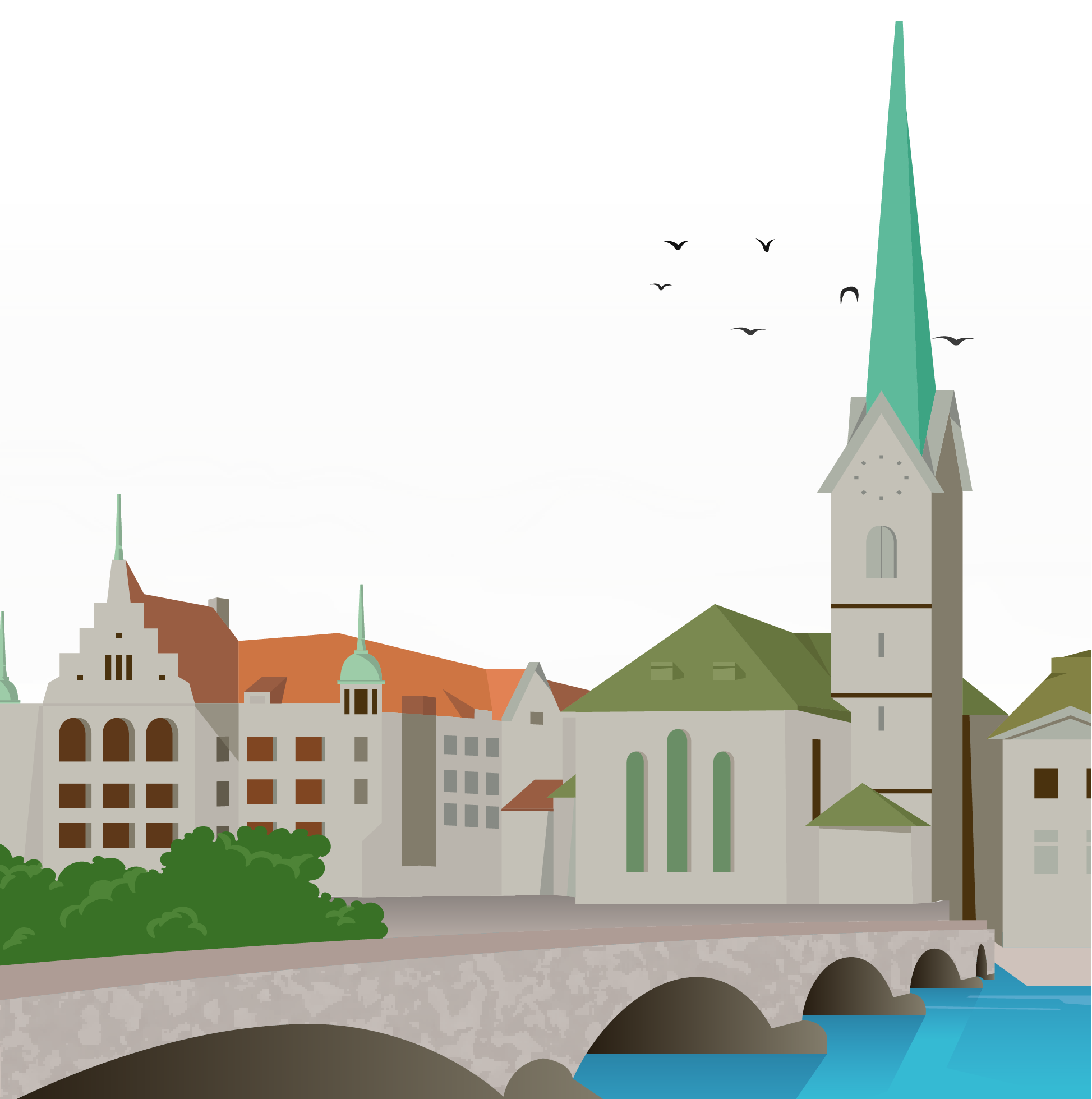 CY.TALK SWITZERLAND S.A. (www.cytalk.com) was founded in 1985 as a privately owned telecom operator based in Geneva, Switzerland. Started in wholesale telecoms then built customs enterprise solutions to unify and integrate communications. Our customers include telecom operators, international organizations, listed companies, banking sector, shop networks and payment systems.
Since 2004 we have been developing our own technology, to deliver innovative telecommunications services tailored to fit the real needs of the end customers and enterprise.
The company is having its headquarters in Geneva, with offices in Switzerland, with presence in Austria, Brazil, France, Italy, Kosovo, Lebanon, Russia, Saudi Arabia, Spain, UAE, Ukraine and Venezuela and technical points in Europe, Latin America, Africa and Middle East.
In 2009 we started CY.SEND, a mobile recharge and mobile finance platform, which was a logical continuation of our innovation with the vision to integrate it to our existing telecoms services.
Today it covers the whole world and many thousands of products in its catalogue such as gift cards, payment cards, bill payments, shopping, entertainment, music, banks, online games, travel, tourism, payment systems, insurance, gambling, health, transport, and many more.
This catalogue comes with a suite of white label solutions and an API. We supply you with the technology so you can focus on sales.
Who does what?
Our focus is revenue generation through optimization and analytics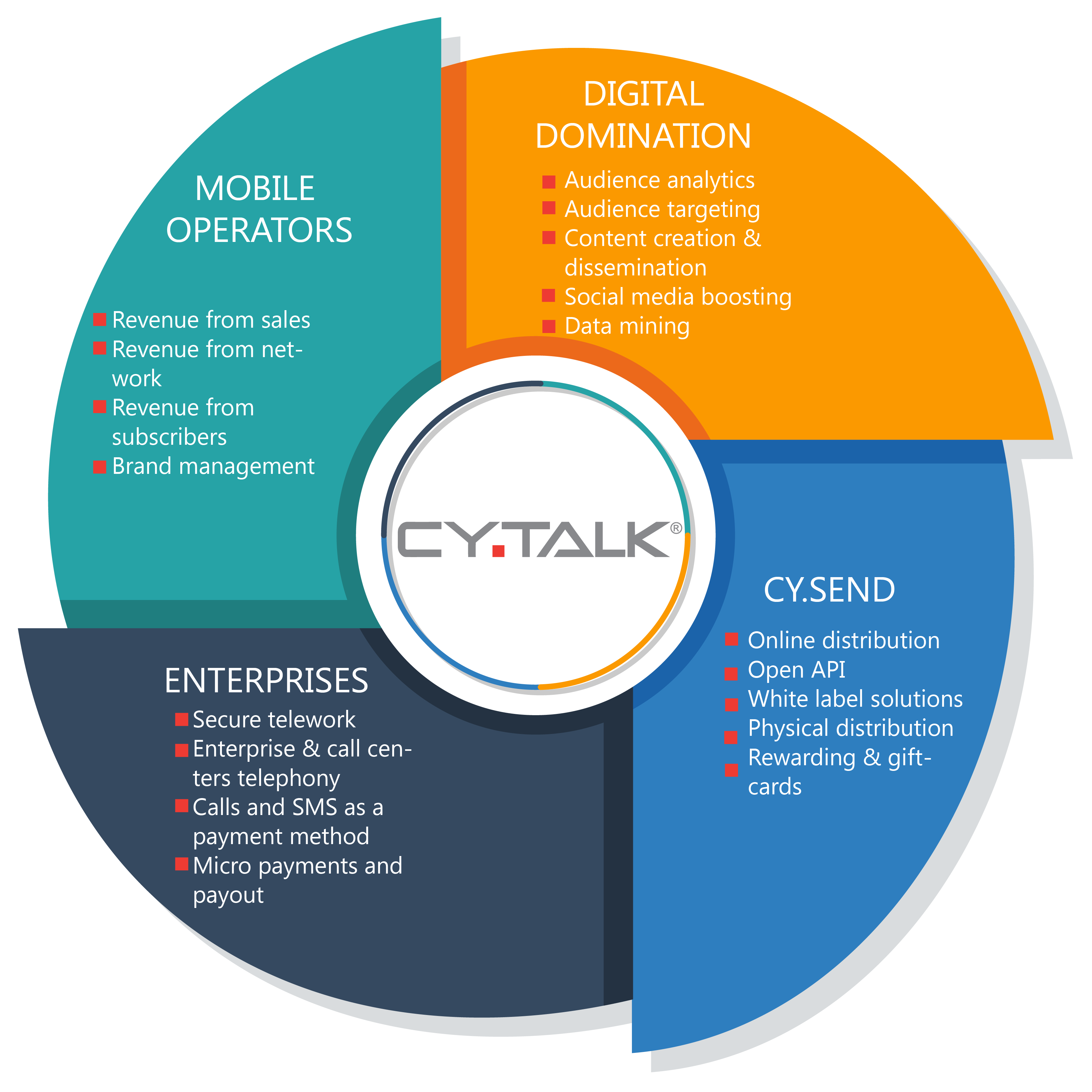 And for who?
A simplified map of the actors and centers we interact with